Welcome to our Year 5 webpage!
Welcome back to term 5! We hope you all had a lovely break over the Easter half term.
The year five team...
Please do not hesitate to contact your child's class teacher via the email addresses below if you have any questions or worries:
Mother Teresa Class - Mrs Chapman & Miss Moloney/Miss Magnus
hampton@hextable-primary.kent.sch.uk
Martin Luther King Class - Miss Yussuf & Mrs Blayney
Yussuf@hextable-primary.kent.sch.uk
Darwin Class - Miss Mckay & Miss Rolfe, Mrs Curran and Miss Selfe
Mckay@hextable-primary.kent.sch.uk
The class doors will be open from 8.45-9.00am. If your child arrives after this time, please take them to the school office. (School telephone number 01322 663792)
The school day ends at 3.15pm. If you are unable to collect your child, please telephone the school office.
In year 5, many children begin to walk home from school alone or with friends, we are happy for them to do so (as long as you are!). Please could you write us a note if you would like this to happen.
A note on phones- We have decided that even those children walking a short distance do not need a phone. It is safer for children to be concentrating on walking rather than being on their phone. We also feel this will support our online safety policy. If you feel there is an exceptional reason, such as travelling alone on a bus to Swanley then please make an appointment to see Mrs Hall/ Mrs Hammond.
In term 5, P.E will be on Tuesdays and Fridays.
Equipment
Please ensure at the beginning of each new term that your child has:
Pencils
Sharpeners
Ruler
Handwriting pen
Erasers
Whiteboard pen
Glue stick
Purple pen/biro
Named water bottle
Named PE kit
Home Learning & Spellings
Home Learning will continue to be set on Class Dojo, however, will now be completed in a homework book. Homework is set on a Thursday and is due in on Tuesday (we will also upload a copy of the home learning tasks onto the class page of the website). It is an expectation that all children complete the tasks set within this time. We will be completing weekly spelling tests following the spellings set on the homework grid. Optional, additional learning may be given to your child occasionally in order that you may support them at home.
In addition to all home learning each week, please remember to keep up to date with tasks and activities set on:
TT Rockstars https://ttrockstars.com/
SPaG.com https://www.spag.com/
Hit the button Hit the Button - Quick fire maths practise for 6-11 year olds (topmarks.co.uk)
Sir Linkalot https://www.sirlinkalot.org/
Purple Mash https://www.purplemash.com/sch/hextable
Term 5
Dates for the diary
17/04- Start of term 4
01/05- Bank Holiday
05/05- Darwin Class assembly
08/05- Bank Holiday
23/05- MT Class 11+ appointments
24/05- Darwin Class 11+ appointments
25/05- MLK Class 11+ appointments
26/05- End of term 5
English
In English, we will be studying the text 'The Wonderful Wizard of Oz'. We will explore the different interpretations of this classic novel throughout the years and the multiple adaptations on screen and on stage. We will also focus on narrative poetry.
Maths
In Maths, we will start the term focusing on Geometry, where we will explore the properties and features of both 3D and 2D shapes, whilst also learning how to identify, estimate, measure and draw different angles.
History & Geography
This term, we will be starting our exciting theme of 'Entertainment through the ages' In this unit the children will explore the changes in theatre, cinema, music, holidays, toys and technology over time. They will consider why entertainment of the different varieties has changed throughout the years, comparing and contrasting the changes in different time periods. If you think that you may have any helpful and supporting resources at home (old toys, records, tapes etc.) to share for this theme, any contributions would be much appreciated!
Science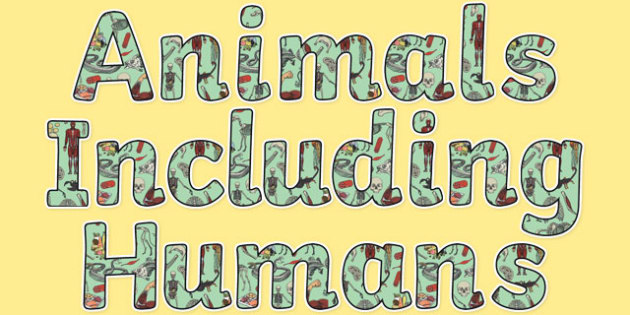 In Science, we will be focusing on 'Animals including humans.' This unit will teach the children about the life cycle of a human from birth to old age, exploring the changes in the human body at each stage, They will understand the change in length from a baby in its first year, and measure their fellow classmates height. They will practise recording data on scatter and line graphs.
PE
PE is planned for:
MLK - Tuesday and Friday
Mother Teresa – Tuesday and Friday
Darwin – Tuesday and Friday
However, please note these sessions will be subject to change dependent on the weather and availability of the hall. Therefore, full named PE kit (including trainers/plimsolls that are suitable for an outside lesson) should be in school at all times. Long hair should be tied back and if your child wears earrings, please ensure they are able to remove them independently if possible.
Home Learning Term 5:
Coming soon!
Take a look at some of our favourite moments this year...
Year five fun!
Useful Links
https://www.topmarks.co.uk/ - A range of interactive Maths games
https://www.bbc.co.uk/bitesize/subjects/zv48q6f - A range of interactive English games